---
29 Dec, 2022 By Admin
This is what I heard from many of my close associates including a few of my family members when I decided to revamp my ancestral house into a homestay.
I was born and brought up in a small village called Thiruvilwamala in Kerala. I was the youngest in a family of 11 children. After the father's demise, as per his WILL, the 4.5-acre land and house were inherited to us. I was adamant about getting the old mud house where we all used to live as a joint family. My brothers and sisters didn't have any second opinion about it and I finally become the legal heir of the seventy-year-old mud house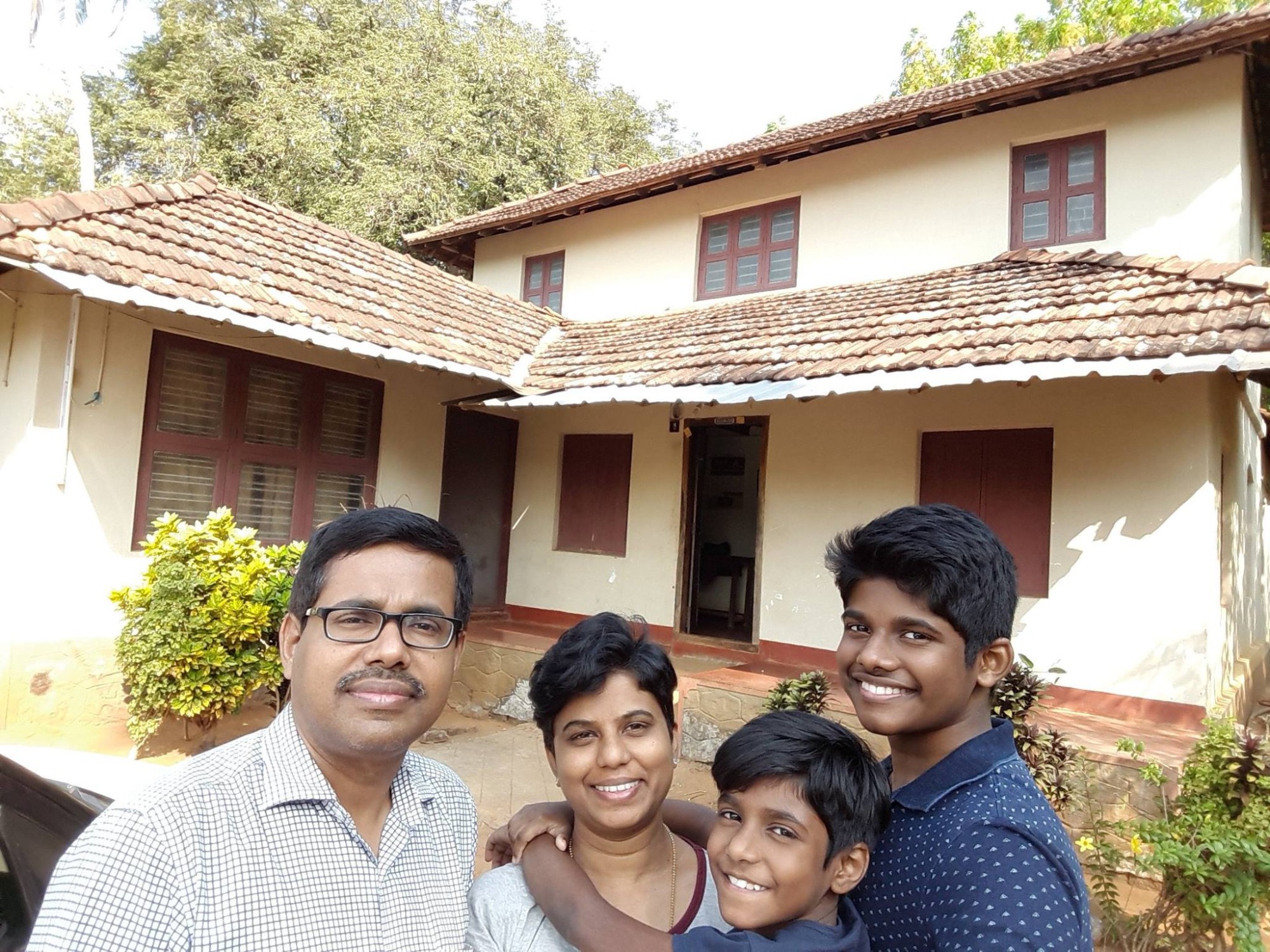 Before revamping the house
My mother and a brother with family were living there for a few years after the father's demise. All my siblings are migrated to different villages and towns. After completion of my college, I too moved out from the village and started working. Lived in cities like Chennai, Coimbatore, Mumbai, Bangalore, Delhi, and Hyderabad.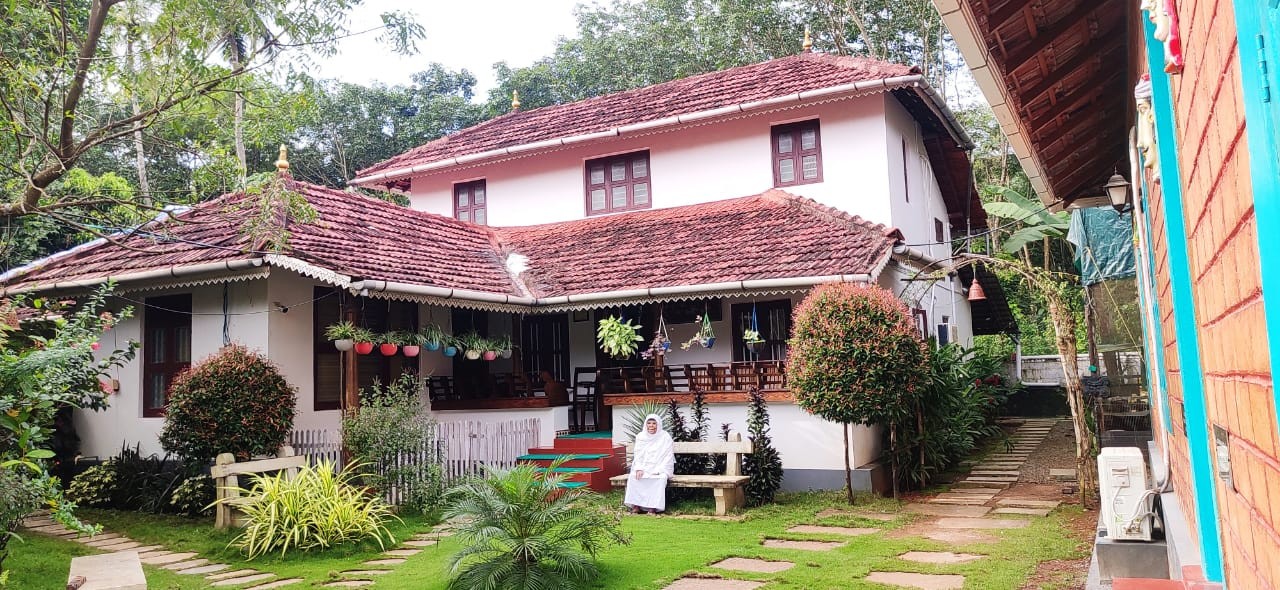 Mother at Anamala Homestay
Around 2015, my elder brother has to relocate too due to his job demand. Mother became alone in the house and she was not ready to go with any of his children and was adamant about staying at her house. All of us could not do much, except to visit her often and also we could get a caretaker for her.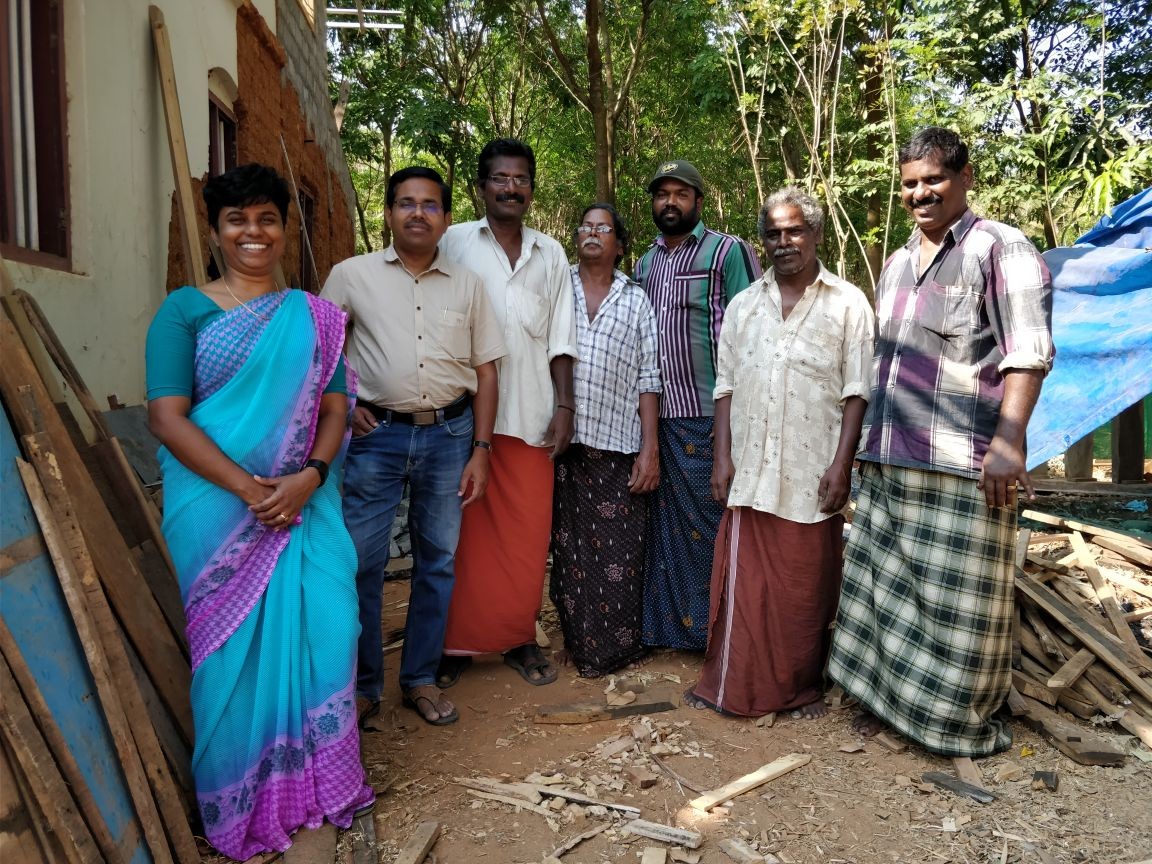 Sasi and working team
I was highly disturbed to see the condition of the house. Termites, roof leakages during the monsoon, and the lack of modern facilities made us difficult to stay whenever we go to Thiruvilwamala. Once upon a time, the house was full of joy and fun and it became like a "Bhooth Bungalow" now.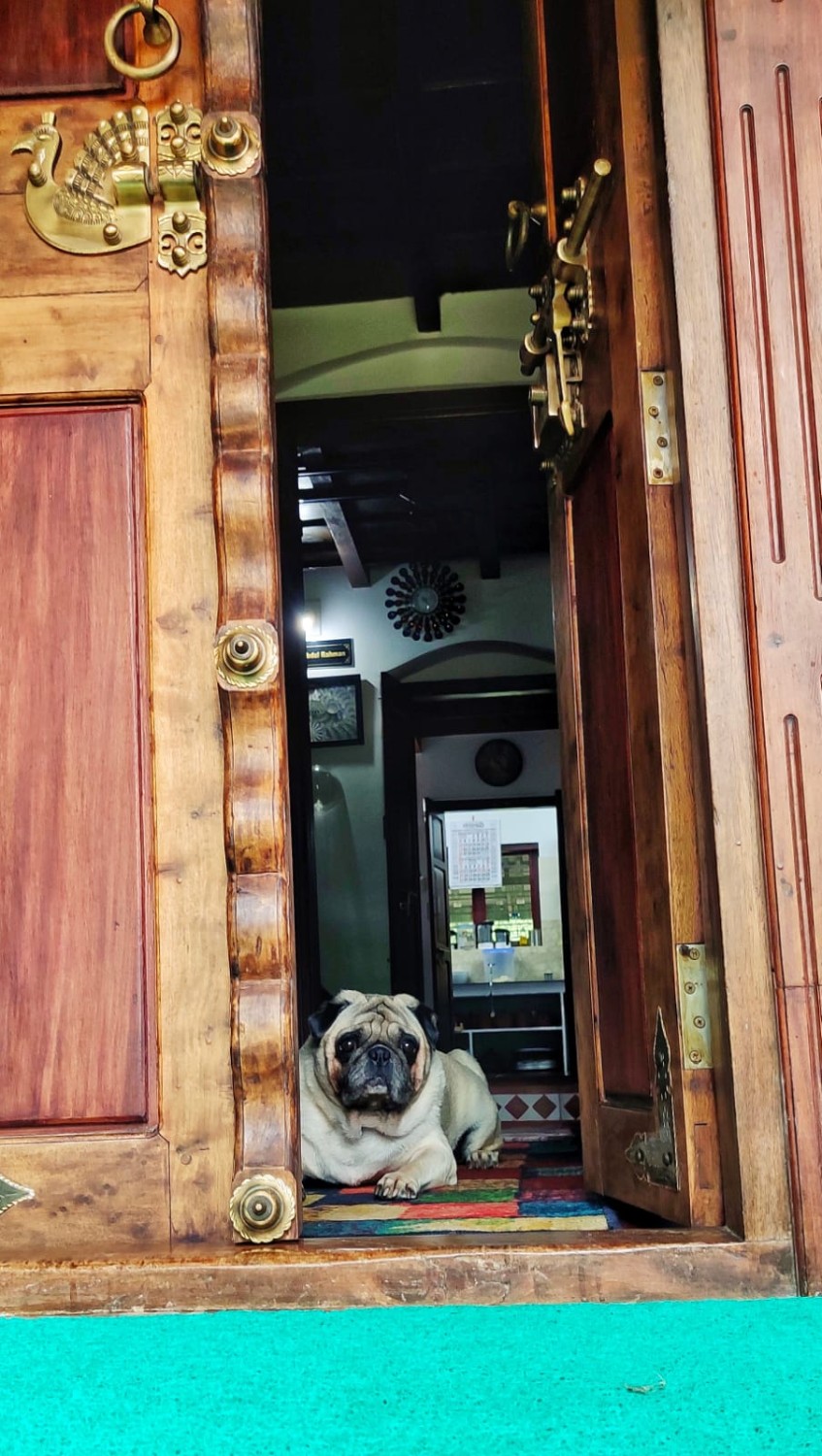 We are Pet friendly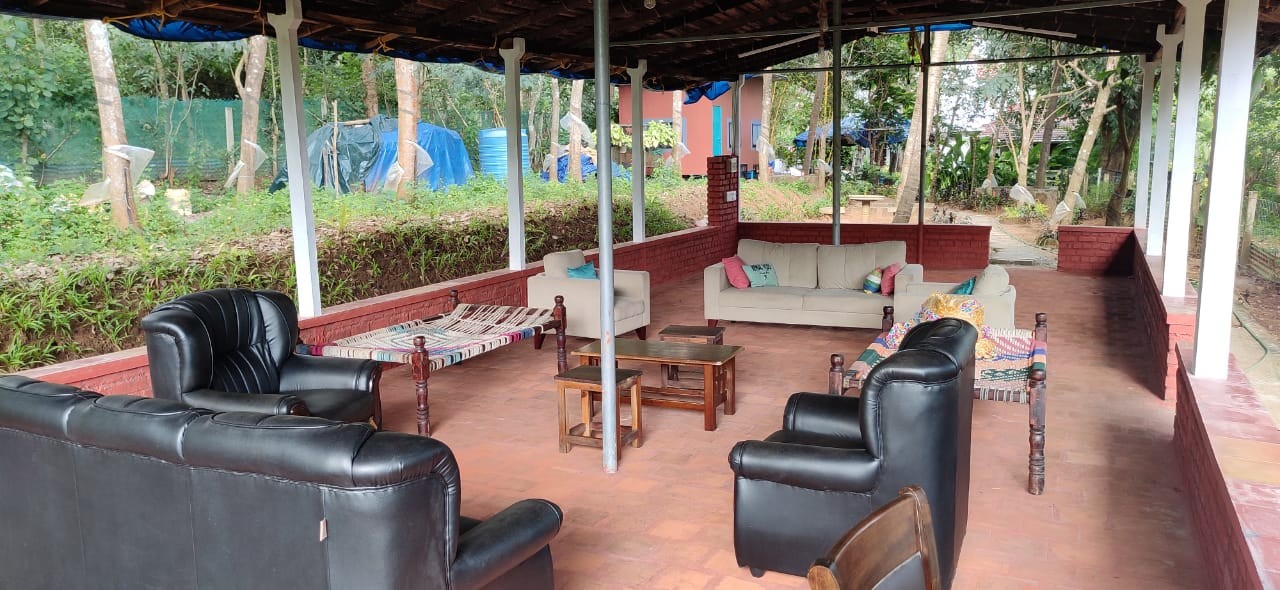 The Thatched Hall for a get-together and relaxing, close to nature
It was around 2017, I met a client of Honeycomb Creative Support for a website design and development of a homestay in Wayanad. I had a long chat with him about the nuances of running a homestay. I stayed in a few other homestays during my travel to remote locations. Connecting all dots, I decided to convert my house into a homestay. Also, it will be good that if the house is alive, we can stay whenever we go there from Bangalore. My mother was the happiest person to know about this decision.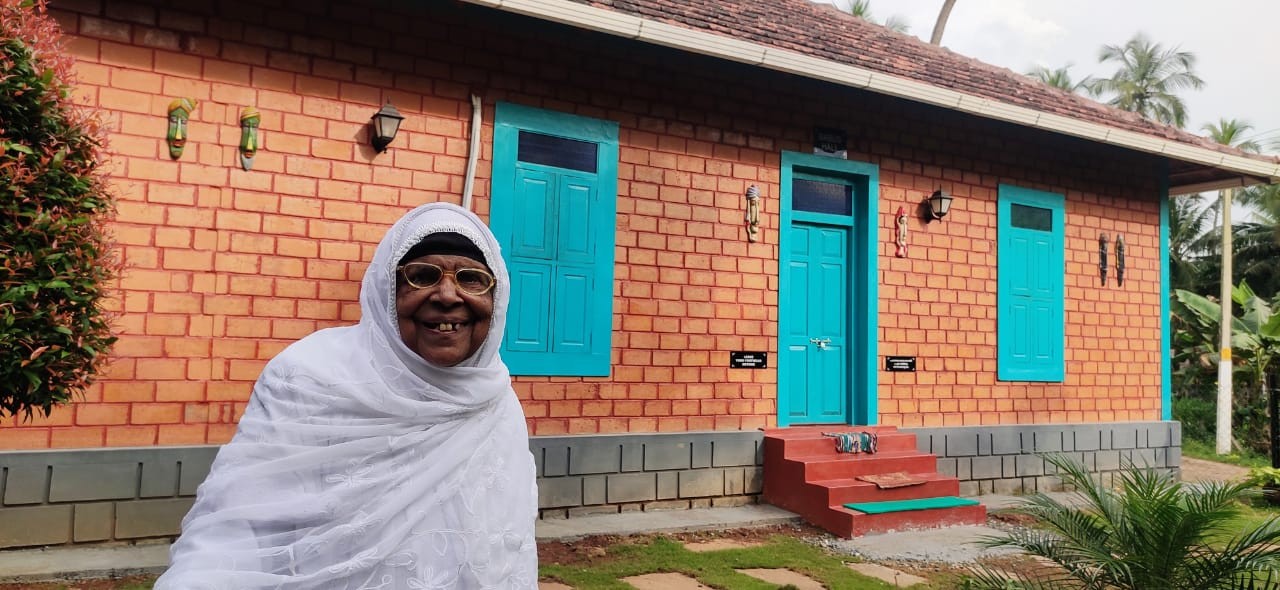 Mother in front of the outhouse, Babus Hall
We took the help of Hyder Ali, from Palakkad, a cousin of mine, who is into Design and construction of Villas and his advice and suggestions moved us. Assigned the local Carpenter and Vaastu expert Sasi and Team from my village to do the entire revamping work. We did a few alterations inside to make the rooms bigger. Sasi's 30 years of experience and knowledge about Building Science helped us to make that into today's shape. Unni Krishnan, my schoolmate, and his team helped us to do the civil works.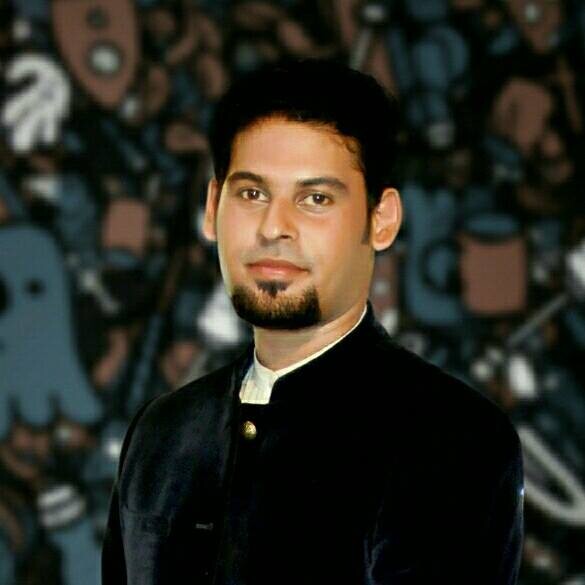 Hyder Ali of Vintage Builders and Engineers, Palakkad who helped with restoring plan
Another friend, Prakash Kanjully, a great electrician, managed the complete Electric related works. Haridas Tholannur and the team completed the Plumbing works. All roofing tiles we could use the old ones. Floor tiles we sourced from Athankudi, the memories from Chettinad heritage. My wife Reshma's design aesthetics helped me to make the old house a beautiful one! It took almost a year to complete the work.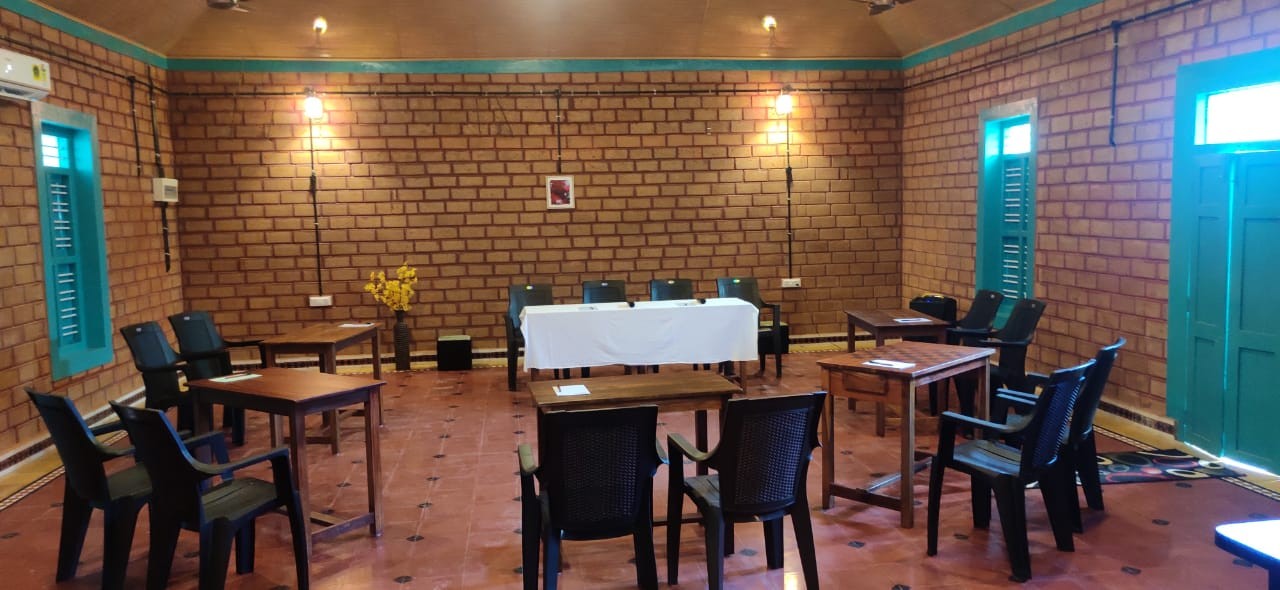 Babus Hall for meeting and get-together
Getting it certified by the Dept of Tourism was easy. Kerala Govt. approval is a must for Homestays. Few conditions must have been adhered to. We followed all the rules and regulations. We are one of the premium and Gold-certified homestays in the region. My friend E C Babu, helped us a lot to get the homestay certified.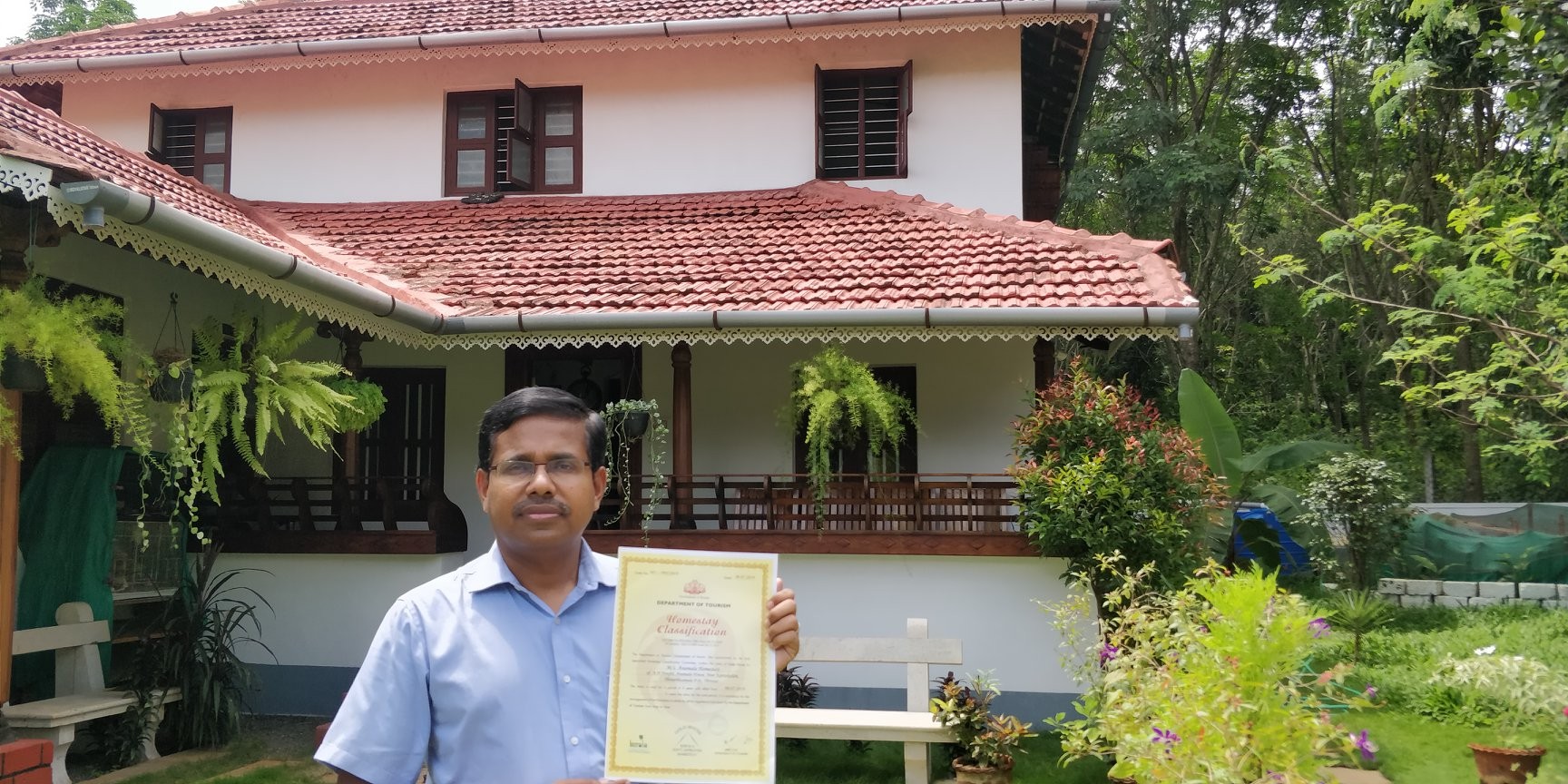 My village is not a regular tourist place where people come and spend days together. It is an offbeat place, with an abundance of greenery, farms, temples, etc. which is not marketed properly. Being a marketer and establishing a successfully running Marketing agency, I took the courage of marketing my village first. We did the complete shoot of the village showing its pulse, a nice video and photography of the Anamala Homestay, listed the homestay in all Online Travel Portals, and helped us drive traffic to our website and to the homestay. I appointed a Manager, a Cook, and also a Gardner to look after the exterior works.